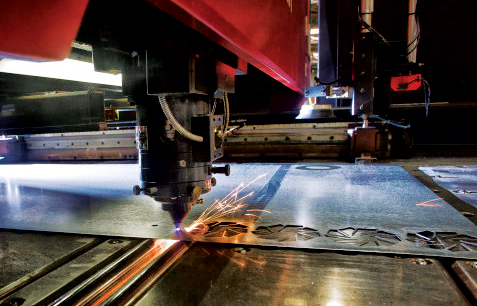 Beckett Air is a lean, flat organization, committed to fully satisfying customer expectations while offering real competitive value.
Today Beckett Air's skilled, non-union work force delivers over seven million airflow components annually. This output is produced in a modern 130,000 sq. ft. (12,077 m²) facility utilizing custom high-speed automated assembly equipment and streamlined work cells. Our mid-Ohio location provides us with efficient transportation routes to all points in North America.
Our core manufacturing strength lies in our specially designed, high-speed assembly equipment and work cell technology which affords us quick change-over capabilities and providing fast response to urgent changes in deliver schedule. We also have a full array of fabricating processes including deep draw stamping presses, laser cutting machines and welding robots.
Tight process control and quality procedures are standard with the goal of zero defects. These in turn provide customers with consistent quality and reliability. Beckett Air maintains ISO 9001:2008 certification and is a certified supplier to leading North American HVAC and Appliance OEMs.