Product Range:
Forward Curved Centrifugal Blower Wheels
Crossflow/Tangential Blower Wheels
Mixed Flow Blower Wheels
Backward Inclined Blower Wheels
AirBlasterTM Blower System
Axial Fans
Radial Fans
Housings & Ancillary Components
Blower Decks
Fan Shrouds
Manufacturing Capability: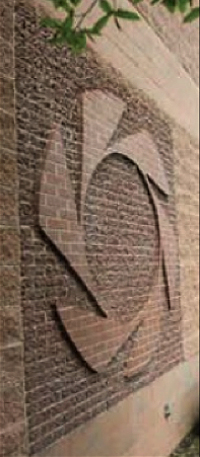 Location: Ohio, USA with efficient transportation routes to all points in North America
Workforce: Non-union, high skill
Facilities: 130,000 sq. ft. (12,077 m²)
Production Levels: 6,000 custom part numbers; over 7.0 million airflow products per year
Equipment: Custom high-speed automated assembly equipment, streamlined work cells, deep draw stamping, laser cutting, and robotic welding.
Quality Assurance: Maintain ISO 9001:2008 certification. Certified supplier to leading North American HVAC and Appliance OEMs
Quick Change-over Capabilities: Provides fast response to urgent changes in delivery schedule
Engineering Capability:
Product Design Center: Equipped with advanced 3D modeling and CAD capabilities.
Complete In-house Tool Development Department: Provides quick turnaround for samples or prototypes
Close Affiliation with Fergas AB of Sweden: Fergas is a world leader in airflow component design, consistently bringing new and exciting technical solutions to airflow design challenges.
Product Quality Systems: PPAP, life-testing and other procedures ensure Beckett Air products fully meet customer requirements.
In-house Airflow Test Lab: In-house testing is performed to AMCA standards to provide customers enhanced airflow performance recommendations.
Corporate Affiliations:
Founded: 1988
Ownership: Privately held, jointly owned by the Beckett family of companies and Fergas AB. In 2005, Fergas Asia Pacific Ltd. was launched as a joint venture between Beckett Air, Inc. and Fergas AB
Operating Strategy:
Our Operating Strategy is to give the customer full value through competitive prices, service and quality while providing engineering expertise for each airflow application. Competitive prices are the result of manufacturing and operating efficiencies. This applies to every facet of Beckett Air's business – material, labor, overhead, sales and administration. We are proud of our lean, flat organization and commitment to fully satisfying customer expectations as an efficient and reliable business partner.