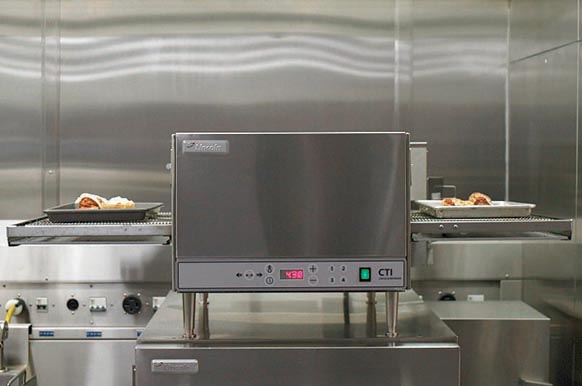 What more can a supplier bring to the table beyond the basics (competitive cost, reliable quality and dependable service)? At Beckett Air, we strive to be a partner-supplier to our OEM customers. That means that we provide technical and logistical solutions to meet the special needs of those customers. We go beyond the basics to meet the specific challenges of our customer's end-user markets. (Click here to see examples of how we have assisted OEM customers.)
Beckett Air's broad range of products can be tailored to meet our customers' basic and market-specific needs. In the following sections, we will present several examples of airflow products which have been successfully adopted into finished OEM applications. These markets are highlighted on the list to the left. We have also included a section which presents examples of fan blower decks, fan shrouds and housings which we have developed to meet specific customer needs. This list is not totally inclusive, and we encourage prospective customers to contact us directly for further assistance.
Each market discussion will present suggested airflow product types for typical end use applications. Just click on the airflow product shown for further technical information.